A true Saturday! No alarm clock, and no leaving of the house. I did, however, try to be innovative and set up shop with the powerbook on my front porch, but all of the coffee I'd made jumpstarted an inconvenient and frequent need to pee. Plus, well, it's New England, so brrr....
With those relevant news items out of the way, here's a Spank Rock photo from Wednesday's fantastic set at Great Scott...
Also, word is that Gwen Stefan is dropping a second solo record, entitled
Sweet Esape
. Pharrell's still got his paws all over the board, and it may quite possibly be comprised of several
L.A.M.B.
leftovers. December.
Greeeeeat. Yeah. I loaned my copy of that record to someone in March...of 2005. Obviously, I've tried really hard to get it back.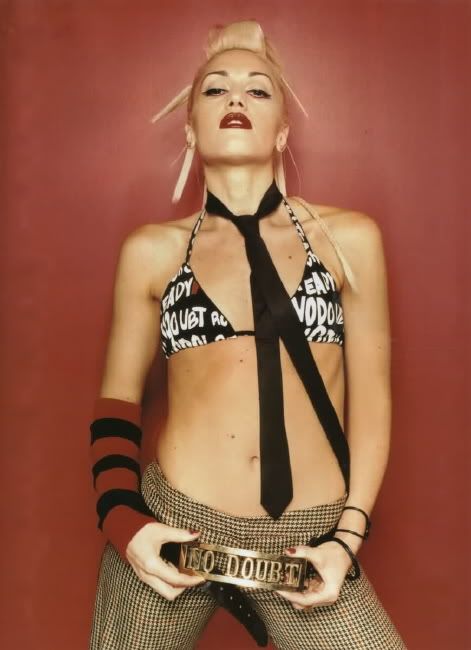 Ugh, enough already...
In all other news, I've had a hard time parting from two very different genres - metal and electronic. Going between Ellen Allien and The Spectacle (a new favorite). The tie-breakers are abound, but the remixes have been plentiful in the last few days. Having recently received the Knife and Kalkbrenner (more on that to come), I still can't get over THIS track.
TTC - "Dancingbox (Modeselektor Remix)"
So good! Thanks very much to Mr.
Paulgasm
for turning me in toward this track. I am hooked. Modeselektor did, by far, THE best remix on the new project from Berlin-based Paul Kalkbrenner, titled
Reworks
. Though the rest of Kalk's fourth LP on Bpitch features Michael Mayer, Ellen Allien & Appart, and Sascha Funke, the retouch done for "Gia 2000" quickly took first place upon making way through the record several times. A long time project of Kalbrenner's, he's definitely acquired an excellent round-up of DJs to collaborate for this recreation of his prior works.
Paul Kalkbrenner - "Gia 2000 (Modeselektor Remix)"
let's hope there's some yuengling in there...
What else? Oh yeah, and apparently
Manorexia
is a new buzz word. That's just...really aggravating/tacky/offensive/trivializing/disappointing/etc.
Thanks for bearing with...