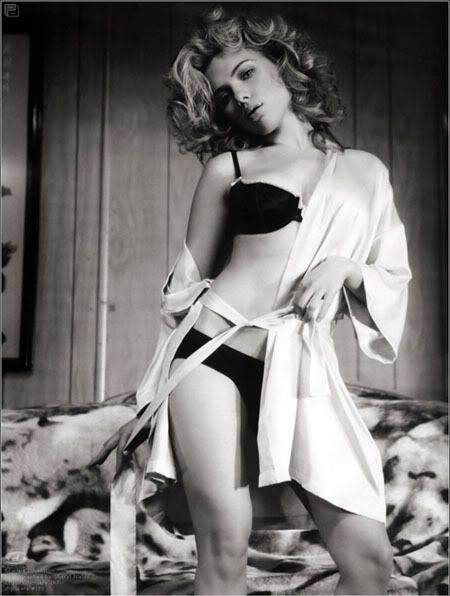 Someone on a private mailing list made the following comments about Scarlett Johansson regarding a thread of h8rade surrounding her recent cover of Jeff Buckley's "Last Goodbye" for the film
He's Just Not That Into You
"I feel pretty entitled to how I feel about these covers, and I only get madder as I think about the A&R meetings that precede things like this. And I'm not sure it can all be explained by ad rates and click-thrus. Covers of this disaffected, unimaginative sort would get her booted from American Idol right quick, so I don't think it's the sort of thing that's merely indicative of the age we're in. My beef with her oeuvre is that these are some of my favorite songs of all time, and I the opposite of enjoy it when people bring nothing to the table when covering them."
Well-said. I couldn't agree more. Noting also how, as an actress, she cannot play any role outside of the disaffected/mid-20s character was also precisely on point. I loved
Vicky Christina Barcelona
despite not being a big fan of Woody Allen myself. Even amongst Penélope Cruz and Javier Bardem, she's still just a disaffected nuisance of a personality amongst theirs.
But anyone, judge for yourself. If you want to hear the Johansson cover, head to
Stereogum